Rob Horsch
Dr. Rob Horsch is retired, formerly leading the Agricultural Research and Development team at the Bill & Melinda Gates Foundation. That team was responsible for managing a strategy and a portfolio of grants aimed at improving agricultural productivity and income, reducing farmer risk and increasing nutrition of poor farmers and consumers in sub-Saharan Africa and South Asia.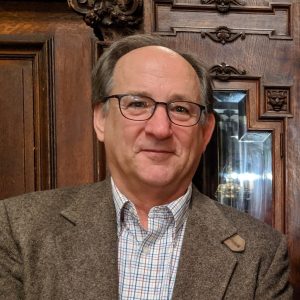 Prior to joining the Foundation in 2006, Horsch was the leader of International Development Partnerships at Monsanto Company and involved in a number of public-private partnerships for agricultural development.
Horsch is a plant biologist and has served on the editorial boards of several leading journals in the plant sciences, as an advisor to the National Science Foundation, the Department of Energy and the CGIAR. He was a founding board member of the Foundation for Food and Agricultural Research. He was awarded the 1998 National Medal of Technology by President Clinton for contributions to the development of agricultural biotechnology.
Horsch received his PhD in genetics at the University of California, Riverside, in 1979, and then conducted postdoctoral work in plant physiology at the University of Saskatchewan. He currently serves on the board of 2Blades Foundation and as an advisor to the Global Farmer Network.